An independent report in Colorado has said that officers involved in the death of a young black man in police custody had no legal standing to stop, frisk and detain him.
Elijah McClain died in 2019 in the city of Aurora, three days after being put in a chokehold and injected with ketamine.
A panel of outside experts faulted the police officers for stopping the 23-year-old and the paramedics for giving him too much ketamine without a proper examination.
Officers were initially cleared of wrongdoing, but the case sparked outrage across the state, receiving renewed attention last year after the death of George Floyd.
A petition expressing outrage over the circumstances surrounding McClain's death was started, which now has more than five million signatures.
What happened to Elijah McClain?
McClain, an autistic musician and massage therapist, was walking home from the corner store when three white police officers confronted him.
A district attorney report later said there had been an emergency call about a "suspicious person" matching his description.
McClain was unarmed and wearing an open-face ski mask, which his family has said protected him from chronic chills due to his anaemia.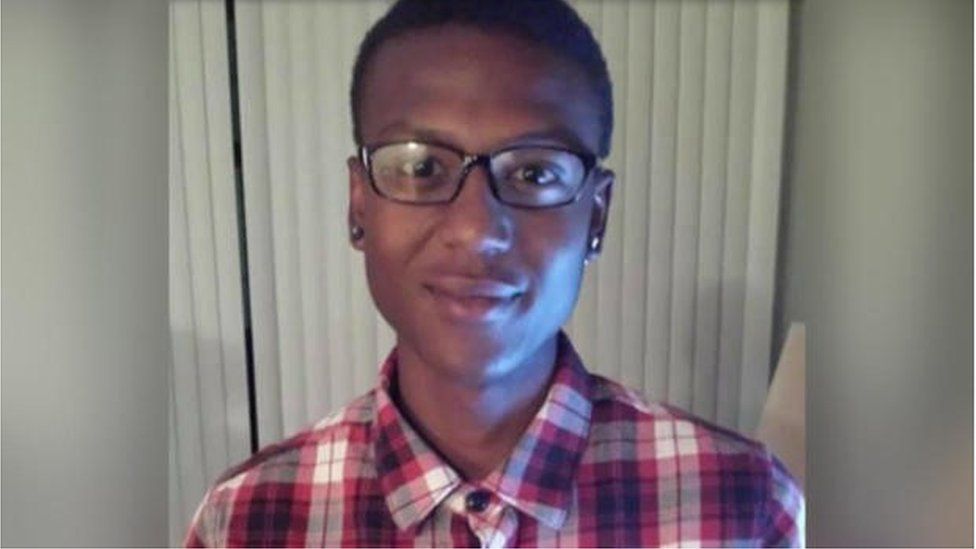 IMAGE COPYRIGHT

CBS / MARI NEWMAN
image caption
Elijah McClain died after police put him in a chokehold and a medic injected him with ketamine
Listening to music on his headphones, the 23-year-old had ignored calls from the officers to stop walking and - when restrained - pleaded with officers that he had done nothing wrong.
The officers wrestled the struggling McClain to the ground and placed him in a carotid chokehold, to which he said "I can't breathe", the same refrain famously uttered by Floyd before his death.
On body cam footage McClain can be heard saying, "I'm an introvert, please respect my boundaries that I am speaking".
McClain lost consciousness, was released from the chokehold and began to struggle again, the district attorney report says.
The officers called for assistance, with fire fighters and an ambulance responding. A fire medic injected McClain with 500mg of the drug ketamine to sedate him.
Mr McClain was then put in "soft restraints" on a stretcher and put inside the ambulance. The medic who had administered the drug then noticed that Mr McClain's chest "was not rising on its own, and he did not have a pulse". He was declared brain dead on 27 August.
The case was dropped last year after both a review of body camera footage and an autopsy seemed inconclusive, and the local district attorney repeatedly declined to bring criminal charges against the officers. 
What does the new report say?
The new independent report - initiated by the Aurora City Council and released on Monday morning - said the "decision to turn what may have been a consensual encounter into an investigatory stop in fewer than 10 seconds didn't appear to be supported by reasonable suspicion of criminal activity".
It also states that the officers inaccurately reported McClain's weight to the paramedics who arrived on the scene, which resulted in them injecting McClain with a "grossly inaccurate" and excessive dose of ketamine.
The report says the police department's review of the incident "failed to present a neutral, objective version of the facts". 
They ignored evidence that showed McClain "surrounded by officers, all larger than he, crying out in pain, apologizing, explaining himself, and pleading with the officers", investigators wrote.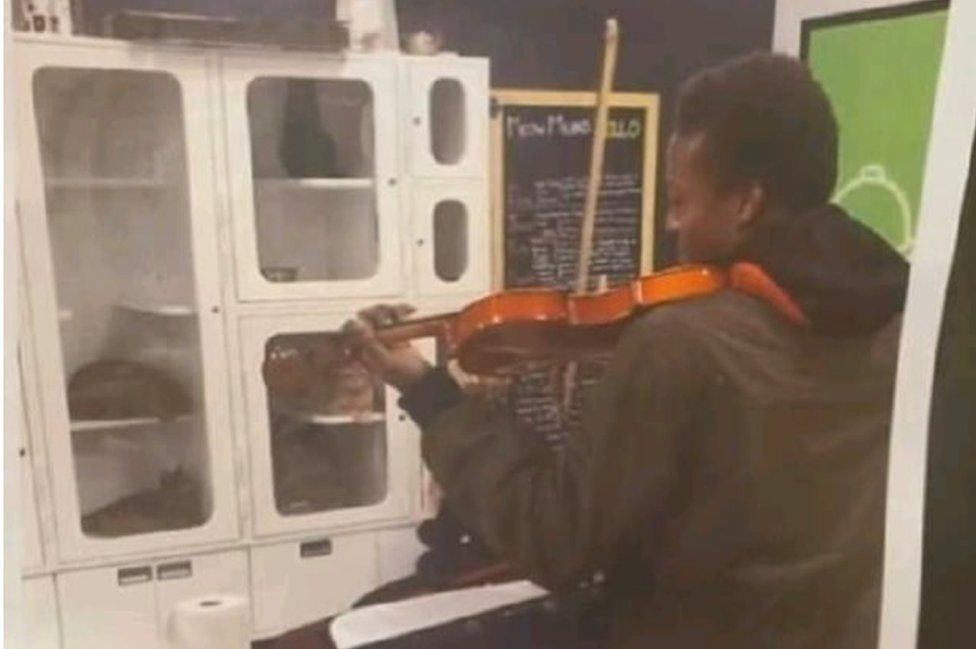 IMAGE COPYRIGHT

CBS / MARI NEWMAN
image caption
Mr McClain played music to animals in a shelter to prevent them from feeling lonely
In addition to the report, a separate grand jury investigation of the incident is also underway in the state.
The FBI and Department of Justice are also looking into the case after the McClain family filed a federal civil rights lawsuit last year.
The family maintains the use of excessive force by police caused his death.
McClain has been described by family, friends and business clients as "gentle" and "child-like".
Source: BBC News