Former Commissioner for Finance under the administration of Mr. Akinwumi Ambode, Wale Oluwo, has alleged that he was shot at by thugs in Epe on Saturday during a campaign rally in the city.
Candidate of the Labour Party Mr. Gbadebo Rhodes-Vivour, had taken his campaign train to Epe, which is the hometown of Ambode.
Oluwo, who is the candidate of the Boots Party, has joined Rhodes-Vivour, in an effort to ensure victory for the Labour Party.
Confirming the attacks earlier, the LP candidate himself had said that he was shocked at the desperation of the thugs who he claimed had been sponsored by the ruling party against them.
He wrote "It's a shame that the old ruling class clings to such barbaric methods to hold unto power.
If you serve the people well, violence isn't needed.
"I would like to thank Mr. Sunday, he's been doing great work & we will not let his labour be in vain.
He is being treated & made whole."
A video had also gone viral where some people held dangerous objects and shouted on the campaign train that the territory belongs to the APC.
Oluwo wrote, "Hon Noheem Balogun and I were shot at, point blank, today at Ita-Opo area of Epe while leading a very Campaign procession of the incoming Governor of Lagos State (by the special grace of God), Mr. Gbadebo Rhodes-Vivour," he said.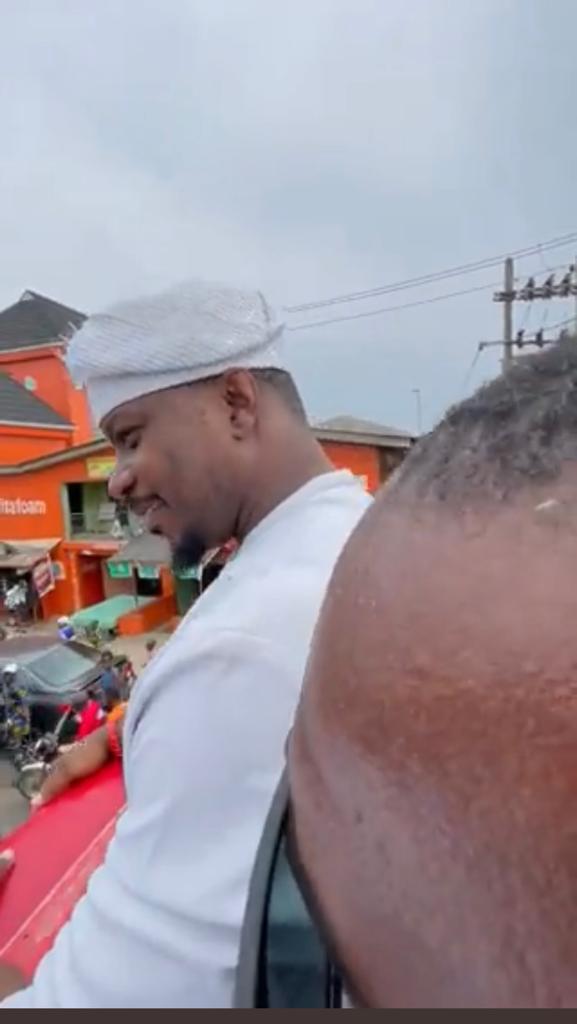 Gbadebo was present, being the overall team lead for the procession. Thank God the bullets missed the targets but my special gratitude goes to my Security Orderly who promptly returned fire to repel the two assailants. A report is being lodged with the Police on the incident. Overall, we were well received by the good people of Epe in their large numbers. Hon Noheem Balogun is the PDP House of Reps Candidate for Epe Federal Constituency who has collapsed his large political structure in Epe into the Labour Party (LP).
"He has the support of the leaders, assembly candidates, relevant stakeholders and our teeming supporters to lead the political onslaught of LP in Epe in the capacity of a Generalissimo. This is already giving some people sleepless nights, hence the attack. I thank him for his commitment and leadership. Epe is my community and no person(s), no matter how powerful, can prevent us from exercising our rights to political participation."