The Federal Ministry of Information and Culture on Sunday showed the extent of damages to the environment that are being caused by activities of illegal refineries in some parts of the country.
According to images shared by ministry, the Minister, Lai Mohammed, had visited captured aerial views of some illegal refinery sites along the Trans-Niger Forcados pipeline in Rivers State to scrutinize the extent of the aftermath of their activities on the environment.
In earlier reports by the NPO Reports, the Commandant General (CG) of the Nigeria Security and Civil Defence Corps (NSDC), Dr. Ahmed Audi, had also described the level of pipeline vandalism in Niger Delta as massive, devastating and sad.
The images show the Minister of Information and Culture, alongside others in a chopper examining the ugly scenes below them.
These images were published through the verified Twitter handle of the Federal Ministry of Information and Culture @FMICNigeria, saying, "Photos: Aerial view of illegal refineries destroyed by the Nigerian military and the damage done to the environment by the activities of the illegal refiners during the aerial surveillance of some hotspots along the Trans-Niger Forcados pipeline in Rivers State by the Minister of Information and Culture, Alhaji Lai Mohammed over the weekend."
Illegal Refineries, Oil Theft Creating Revenue Loss
Nigeria is said to be losing billions of Naira as oil revenue everyday owing to activities of illegal refineries and offshore oil thefts.
Minister of State for Petroleum Resources, Timipre Sylva, had cried out last month that the country was unable to meet its production quota allocated to it by the Organisation of Petroleum Exporting Countries (OPEC)
He said:  "As a country, we cannot sustain this kind of theft perpetually, oil theft has become a national emergency, especially as the nation has not been able to meet its OPEC production quota.
"Our production has dropped drastically to very unsustainable levels. So, we have decided to take the bull by the horn by putting some structures in place and those structures cannot function effectively without the collaboration of the state government."
Those engaged in local illegal refineries are part of the syndicates threatening revenue loses as a result of pipeline vandalism.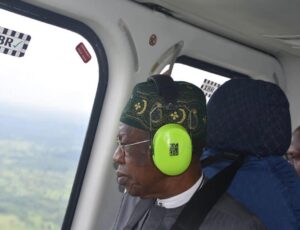 Chief Executive Officer of the Nigerian National Petroleum Company Limited, Mallam Mele Kyari, had equally, toeing the lines of lamentations by the Minister, said it was regrettable that Nigeria is not taking advantage of its quota to make bigger revenue.
Apart from direct revenue loses, the livelihood of residents of the areas where the illegal refineries take place are also at stake.
Environmental pollutions are said to be responsible for various degrees of health hazards which complicate health management burdens for the government.