Little was heard of DR. NIYI SUNMONU of the Department of Physics and Engineering Physics,Obafemi Awolowo University, Ile-Ife beyond the academic community before the Federal Government granted certificate of recognition to a break-away faction of the Academic Staff Union of Universities ASUU last week. The Congress of Nigerian Universities Academics (CONUA) has its root in OAU but seeking a national spread with the face-off between the government and ASUU dragging for eight months. He spoke with NPO Reports in an exclusive interview where he said among other things:
How CONUA Was Born
It's Shameful for Universities to be Shut for Eight Months
We Cannot Rely on Same Funding Formula for Universities
Buhari's N470bn Allocation to Tertiary Education in 2023 Budge Abysmally Low
Says He is Not Bordered Being Called A Traitor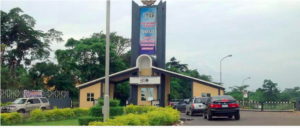 HOW DID CONUA EMERGE ON THE NIGERIAN ACADEMIC SCENE?
There are two issues in respect to the emergence of CONUA.
I will start with 2013 because it was a precursor to what happened in 2016. Election was conducted for various offices at the local level- 9 positions. But there were issues with two offices. I'm not familiar with the other one but I will speak with the one I'm so certain about which is the office of the chairman. In the office of the Chairman, there were few members including the person who eventually became the chairman in 2016 who wrote petition against the office of the chairman, Prof. Ade Akinola. The allegation was to the effect that nomination was not duly carried out (i.e the person that nominated Prof. Akinola was not a financial member). So, the petition was written in that respect and was taken off to NEC. NEC, in its wisdom, directed the outright cancelation of all the elections.
In 2016, there were several cases of constitutional violations. The Chairperson, Dr. Caleb Aborishade, who actually wrote a petition in 2013, that the resources of the union which included the bus, funds were mobilised for a private engagement outside Nigeria (Niger Republic to be precise) for the wedding of his nephew or cousin. In the first instance, if the chairman is to spend above certain threshold, the Congress has to be informed but in this case, Congress was not duly informed. When members of the Congress raised this allegation, they were rebuffed. This and other allegations bordering on constitutional violations were raised.
Second, was the involvement of the leadership under Dr. Caleb Aborishade in the selection of the 11th Vice-Chancellor of the Obafemi Awolowo University.
Prior to the Congress, the Chairperson went to the press and said the process of selecting the 11th Vice-Chancellor of OAU was free, fair and credible which negated the reality on ground. The organ of the union was mobilised in support of one candidate. Mind you, all candidates were members of that union including all Professors that applied for the vacant office. But the leadership of the union mobilized in support of one candidate and the man went ahead to say the selection was free and fair and the Congress didn't like it at all. In fact, a Concerned Academic Group was formed during this period and they had to get a counter press release. All these allegations, including the ones I will not mention, were packaged together and sent to NEC. Actually, before sending the allegations to NEC, the Congress was duly called by Caleb Aborishade on 20th October, 2016.
When those issues were raised and in the time between when the allegations were sent initially to the 20th of October, the Committee of Vice-President led by the then vice-president, Prof. V.E Osodeke was sent to O.A.U and that committee absolved the leadership of any wrong doings. When that report was presented to NEC, another committee of more credible people was formed, led by respected Com. Hassan Sunmonu. But, we got in the press that NEC adopted that report and at that point, we had to confront the leadership on the 20th of October.
Instead of the leadership to address that, they simply staged a walk-out. At this point, the Congress found it an affront and disrespectful and that necessitated the nomination of myself on the floor of the Congress which I couldn't turn down.
A caretaker committee was formed which included myself (as a convener); one Dr. Oripeloye, Secretary and Dr. Monica Orisadare as the financial officer and other members. We repackaged all these allegations and sent to NEC.
Having received our allegations, the committee of Trustees headed by Hassan Sunmonu came down in November. They invited us through Caleb Aborishade and members of the Congress felt this was a discredited leadership and were not attended to. The committee left and came back in Feb, 2017 and at this point, the invitation was sent to individuals as academics and they were able to meet a wide range of people. They didn't come back again until August, 2017.
They submitted their reports and it was considered to be fair and balanced so far. According to their report, they accused us of forming Caretaker Committee which in their words, is an illegality and not known to the constitution but agreed with other allegations raised in favour of us. They presented their report to NEC and NEC sent a committee of Ethics and Grievances to Ife in 2018 to interact with all the concerned persons.
During their visit, they were able to see that 709 members had actually withdrawn their membership and the reason for their action was because the then National President, Prof. Biodun Ogunyemi, caused the violation of Bank Mandate by removing a serving treasurer who is a Category A signatory and replaced him with whom we were having issues with. Committee of Ethics interacted with us. On the 4th February 2018, pronouncements were made. Surprisingly, those who were found guilty in respect to our petition were given suspension of six months to about two years. And, we were also expelled for forming a Caretaker Committee, which they considered to be Illegal.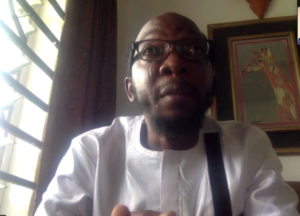 As a result of that decision, members felt displeased over the expulsion. On 12th, Feb, 2018, congress was called where four decisions were taken namely: Constitute a new union, get a name, start the process of registration and be independent of other unions.
So, it actually border on differences which is on principle, and that thing eventually culminated into expulsion and it was like we were thrown under the bus; nobody to work with, nobody to fight for us, nobody to fight for our welfare. We felt it was going to be a long road. It would not be easy but let's give it a trial. We could try and fail; we become philosophers, no problem. There was no strike in 2018 when we started, it was basically purely on principle.
WHAT IS THE STRENGTH OF YOUR MEMBERSHIP ACROSS THE NATION'S UNIVERSITIES?
I won't want to speak to number now but certainly, I would respond to that question. When we started in Ife, we started with caretaker committee up to formation of CONUA. We were above 700 people and it started in Ife. By 2019 between 4th and 6th of October 2019, we had been interacting before then between March and October with the media and some other university got wind of it, so by October 2019, four other universities joined us. These were the Federal University Oye Ekiti, Federal University Lokoja, Ambrose Ali University Ekpoma and Kwara State University, Molate.
So, we held a national stakeholders meeting where we launched forward again. As we interacted with the media. Some other universities got wind of it and with their similar stories to ours, they actually (and I want to underscore this) were ready for us and at a point in 2019/2020, we were eighteen universities. Of course, we have different numerical strengths varying from one university to the other (that I must concede). But in 2019, the University of Port Harcourt particularly reached out to us. They had issues with their leadership and they publicised in the electronic media that they were joining CONUA and we welcomed them. But by 2020, they strongly felt they could go back to ASUU, and since there is freedom of association, we can't actually stop them from doing that and that's why we kept on quoting seventeen universities and we are sure we have them there. I am going to conclude this by saying that since 4th October this year when we were given our letter of registration, up to this moment, we have additional seven universities, 2 in the North, 5 in the south-south, south-east. In fact, my phone is having problem from that; from the media, a number of people calling even though we have a website and we have been directing them to the website and they have been filling forms. So, at the right time sir, we are going to tell the Nigerian public our strength. But I am hopeful that what we are going to have is how to manage the crowd because our modus operandi will naturally endear colleagues to us. We are having that belief.
BUT CONUA HAS BEEN DESCRIBED AS AN ILLEGAL UNION BY ASUU. AREN'T YOU WORRIED ALL THESE EFFORTS WOULD END UP FRUITLESS?
Thank you. I am not a legal person. Legal persons refer to themselves as learned. But the little that I can pick from the experience that I have amassed in this few years on my existence on earth, he who alleges should prove and that would actually not be an issue. Of our friends on the other side, if they are so convinced about their view, we are in a democracy. Opinions are allowed and that opinion we respect. We don't argue and if they are so convinced about it, incase they do not know where to go, I would tell them. They should go to court. Yes! And incase they do not know who to sue, it's not CONUA. It should be the federal government through whichever ministry that did the registration. Then, I would take them seriously. But for now, we are exchanging perspectives. That's the way I see it sir.
READ ALSO:
ASUU CLAIMS TO BE FIGHTING FOR APPROPRIATE FUNDING AND BETTER REMUNERATION. ARE YOU AGAINST THESE DEMANDS BY YOUR COLLEAGUES ON THE ASUU SIDE?
Those two examples are just what I am going to speak on. There are actually, as we read in the papers, some other ones but I don't want to start dwelling on them. I like the way you pointed them. Our areas of differences are in the modus operandi especially with respect to the two examples you gave. I want to underscore that which is that our remuneration is poor. Yes, and we should be bold as a union to confront the government with that, that remuneration is poor to avoid hiding under some other nomenclatures. Attack it head on! We should be bold enough to tell the government that our remuneration is poor and we fight that.
With respect to funding, the little area of differences, looking at it from different perspectives, would be as who to provide the funding? We certainly believe that the universities are not well funded; mark my word, not well funded. But how do we fund it? From our little research, we have been able to establish the fact that in the comity of nations especially advanced nations, there are two major ways in which universities are funded. Some can be in combination of that actually. It is either funded through tax payers -that is the government. And that would mean citizens would pay high tax and tuition and what we refer to in this part of the world as salary generated-revenue.
But it's not, as far as am concerned, a generally used mode of funding. You can then look at grants. You can look at endowments; you can of course, look at something that I would call contract, cooperate services discipline of individuals. Universities have offices of which when you provide that service, when an academic provides that service, you have certain payment to the university and those would could patronise the academic could even be governments to solve problems.
So, we are not yet there actually, the government of this country shouldn't be able to do anything without consulting academics.
So, areas of difference lead to who should provide that funding. We have seen in some Scandinavian countries in Europe that there are no payments of school fees but certainly payments of high tax by citizens and being who we are, in this country, the government and the citizens are alike on our propensity to cheat. We hope we get there one day. Now, who should fund? As far as we a concerned, we are not having the right conversation. Actually, we are being distracted from the right conversation and our right conversation should be autonomy and who should fund. And that, as far as our friends from the other side are concerned, it should be government that should fund it. We respect that opinion. But is it sustainable? Why we are not saying that at the snap of the hands, school fees should be increased, we are advocating for what we call a town hall where all stakeholders would be invited including parents and students and the government places all the cards transparently on the table where decisions would be reached on how our universities should be funded. If it's not properly funded, we are going nowhere as a nation with profound respect and humility. My highest degree was obtained in an advanced country. This is what they want, this kind of perspective with respect to and each country. We can then domesticate. What works for Ghana may not work for Nigeria, and even within Nigeria, what works for Ife may not work for UNILAG. So, this is the area of difference for us and when we come together like this, even though coming from different perspectives, you are able to come with different solutions to that thing and when you have different solutions, your sense should tell you that you are now at liberty to pick the best solution for that time that would bring about a win-win. This is our perspective. This is our direction that we want to go. We don't want to hide under revitalisation under hellish academic performances. Let us speak to the government directly that the remunerations are poor and we want it improved and let's fight about that and let's talk about funding and reach an agreement.
BASICALLY WHAT WOULD YOU AGREE ARE IDEOLOGICAL DIFFERENCES BETWEEN ASUU AND CONUA?
I had a little experience in the other union, so, I may not be in the best position to speak about the ideology but for us, we want to operate on the reality of the moment. We are of the opinion with profound respect and it's my view that socialism has even failed where it started from so, the reality of the moment is what we should integrate ourselves with what would yield results.
DO YOU FEAR ALLEGATIONS OF TREACHERY AGAINST YOUR COLLEAGUES WITH THIS YOUR STANCE?
Allegation of treachery has been there from day one. But it's been more pronounced since Tuesday (after the certificate of registration was granted). But the thing is: facts are facts! Facts don't play to emotions. We try to put our story out there and I just did a story on the journey of CONUA. I stand to be corrected. If anybody has any other view, it's no problem but honestly speaking. I like looking at issues from different perspectives as an individual. So, if anybody personalizes it, I will just see it as the person's opinion and emotions and I will respect it but facts are facts and they are sacred. They stand the test of time; you can't change it overtime. We only respect the views of our colleagues who see us as treacherous, label us with all kinds of names. It will give to the public, discerning minds, the kind of people they are. We respect their views and we know Nigerians are discerning and we hope that the truth will see us through. So, time will tell.
WHO DO YOU HOLD RESPONSIBLE FOR THE STATE OF AFFAIRS, THE IMPASSE BETWEEN THE FG AND ASUU NOW?
With profound respect, I am not privy to the total package of what constitutes the negotiation between the union and the government and it will be unfair to start making categorical statements on either sides. All I would say is that whoever is responsible, government, union and other stakeholders, students being at home for eight months is shameful. It doesn't show we are serious and I am speaking generally. Whoever is responsible should just take his portion of the blame. It doesn't show we are serious, even in COVID-19 situation, advanced countries continued education because it's something you can't just push aside. In Ukraine, where there is war, they're getting back their lives with respect to education. We are not in situation of war here. It doesn't portray us well at all and it has become a recurrent decimal. Strikes shouldn't be fashionable. So, I hope we find a solution to this as soon as possible and make it a thing of the past.
DO YOU THINK YOUR GROUP HAS THE CAPACITY TO MAKE STUDENTS RETURN TO CAMPUSES?
We should not delude ourselves. I am a realist. Our friends on the other side have been on ground for over forty years. We have a lot of work on our hands to warm ourselves into the heart of Nigerian students to be specific but that we shall try to do. I must also say that no union including the newly registered ones has the power to bring students to campus. It's the duty of the Federal government through its appointees. The crisis as I said started in 2016 and we have an overwhelming number of academics saying "no, the way you're handling this is not good" and for those students who came in 2016, if not for COVID-19, they would have graduated in 2020. For our students in Ife for example where the whole thing started, they have appreciation for what we have done but I am not deluding myself. We have to roll up our sleeves to duplicate that in the country.
PRESIDENT MUHAMMADU BUHARI ANNOUNCED A SUM OF N470BN AS ALLOCATION TO TERTIARY EDUCATION FOR THE 2023 FISCAL YEAR. HOW DO YOU SEE THAT VIS-À-VIS THE FUNDING OF TERTIARY EDUCATION AT THE HEART OF THIS WHOLE FACE OFF?
That is abysmally low. Tertiary institutions that involve Universities, Polytechnics, Colleges of Education and some other tertiary institutions; that is low. So, one of the ways we advocate is that even though we realize as we speak that the union is not playing any role in the preparation of the budget from the MDAs; now I would say our universities can then go to the ministry for the ministry to then say "this is my own portion of the budget" but the union should learn to intervene at that moment and take advantage of our democracy. Now, if that budget is passed by the National Assembly that way, if any union raises eyebrow afterwards, it will be among so many other things tantamount to asking the government to violate the law. So, we should intervene at the level of the presentation of the budget. As academics, we have lawyers among us, constitutional lawyers, economists, accountants who should know about budget preparation and what have you. So, we should be proactive ahead of time and we are seeing on our platform that members have actually raised that issue. They have said CONUA should take a step on it. If it is possible to still intervene at this point, we'll see what we can do but the lesson in there for us is that one can understand that we are still in the hangover of the military era and what have you. But we should learn democratic norms and apply ourselves to democratic practices for our advantage.
PRESIDENT BUHARI SAID THE FEDERAL GOVERNMENT CAN NO LONGER CONTINUE TO FUND EDUCATION ALONE. WHAT IS YOUR TAKE ON THAT?
I think I've actually admitted to that before and as an academic, I must acknowledge Kongi, Professor Wole Soyinka. We have no time again. The world has left us behind. We need to define the type of universities we want. We are Nigerians, not British and universities are supposed to solve problems. So, solutions to British problems may not be solutions to Nigeria's problems. We can only think globally, eventually we have to act locally.