The Federal Government has on Wednesday unveiled the newly redesigned naira notes.
The unveiling was done according to earlier schedule at the Federal Executive Council presided over by President Muhammadu Buhari
Majorly, the difference lies in the colours of the different denominations as the current colour, mint green of the old N200 now is on current N500.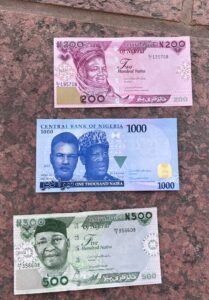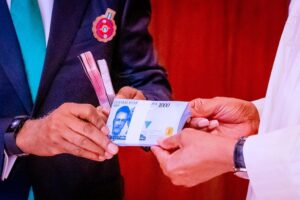 The unveiling of the naira notes preceded the virtual meeting of the Federal Executive Council (FEC) with a number of cabinet members in attendance.
The unveiling of the new redesigned notes hitherto slated for Dec. 15 was brought forward to Wednesday by the Central Bank of Nigeria (CBN).
READ ALSO:
The Governor of the CBN, Godwin Emefiele, who announced the shifting of the date on Tuesday at a media briefing to mark the end of the 288th Monetary Policy Committee meeting and the last in 2022, urged those in possession of the old notes to hurriedly deposit them at the nearest bank branch.
This, he said, would enable them to beat the Jan. 31, 2023 deadline to dispose of the old notes.
At the presentation were also the Chairman of the Economic and Financial Crimes Commission, Abdulrasheed Bawa and his Independent Corrupt Practices Commission, Prof Bolaji Owansanoye.